Skip to content
Essential Product Launch Day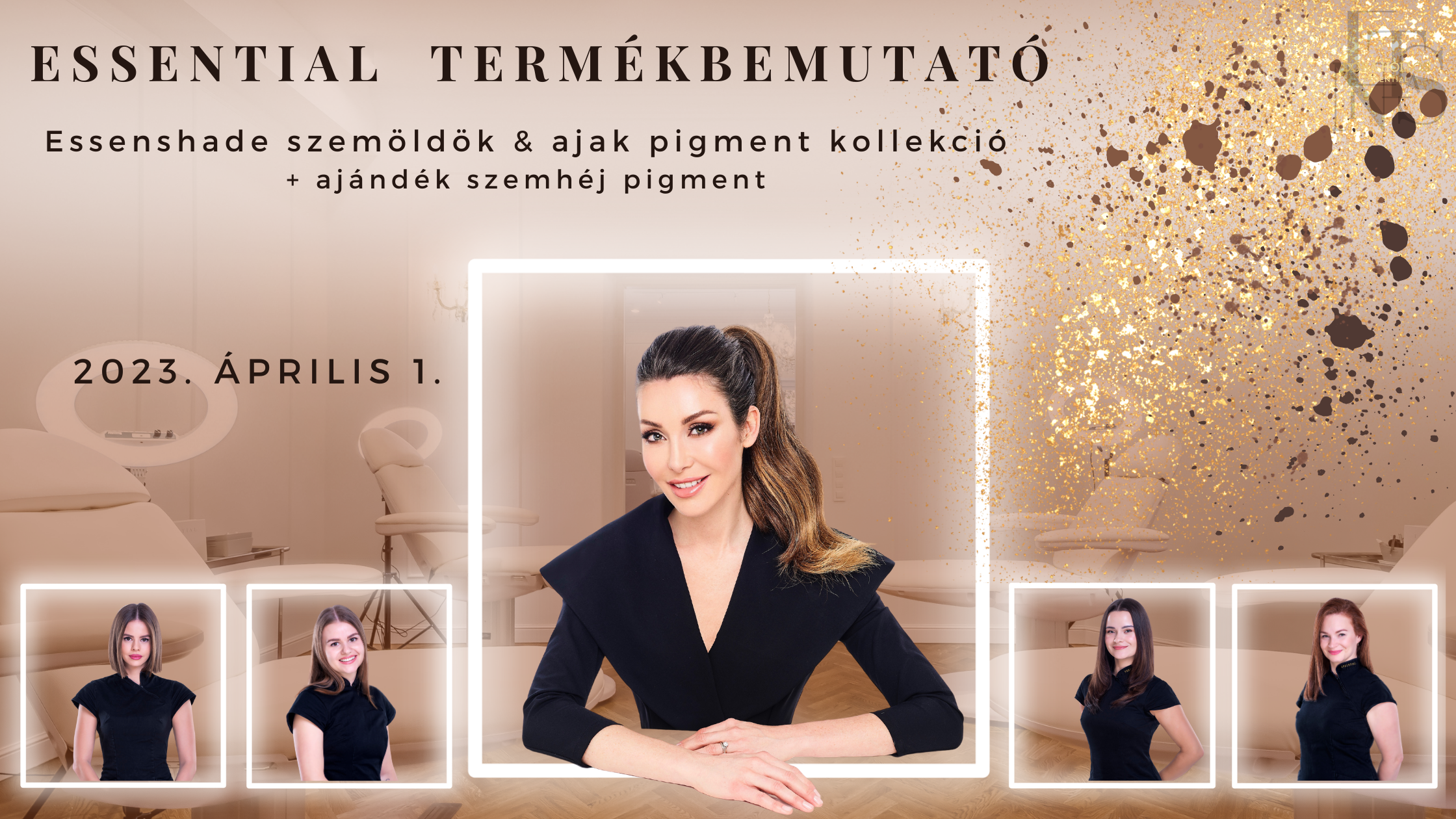 We invite you to a truly exciting entertainment-educational program!
On April 2023, 1, we will hold an interactive educational day combined with a product launch, during which you can get acquainted with Dóra Hollós's unique Essenshade eyebrow and lip pigment collection, while Dóra introduces you to the basics of color theory.
You will have the opportunity to try out the individual pigments while our colleagues demonstrate live how each make-up tattoo is made.
You will also see fiber and powder eyebrow tattoos, lip tattoos and eyelash thickening, which are presented step by step by our Essential Artist, Senior and Senior Instructor girls.
Our Essential Product Launch Day would not be complete without an overview of individual tattoo machines, needles and aftercare products, which we would like to demonstrate interactively while applying them.
During the 4-hour program, of course, delicious drinks and tasty snacks cannot be missed, we prepare all kinds of delicacies to satisfy not only your 🙂 spiritual hunger
Finally, the icing on the cake:
We draw 3 people among the participants, of whom
FIRST: an Essential Evoke tattoo handset
THIRD: a hospitation day (we are waiting for you in our salon, where you can see how we work in real life)
+ Gift
We treat all participants with a gift eyelid pigment!
If you would like to spend this great day with us, let us know your intention to participate by e-mail at the [email protected] email address!
Participation fee: 60.000 HUF
"Early bird" application until February 10, 50% of the value of which can be purchased on the spot or in our webshop!
Dates & Curriculum
Start date : 01-04-2023
Start time : :
---
End date : 01-04-2023
End time :
© Copyright 2014-2023 Essential. Minden jog fenntartva.